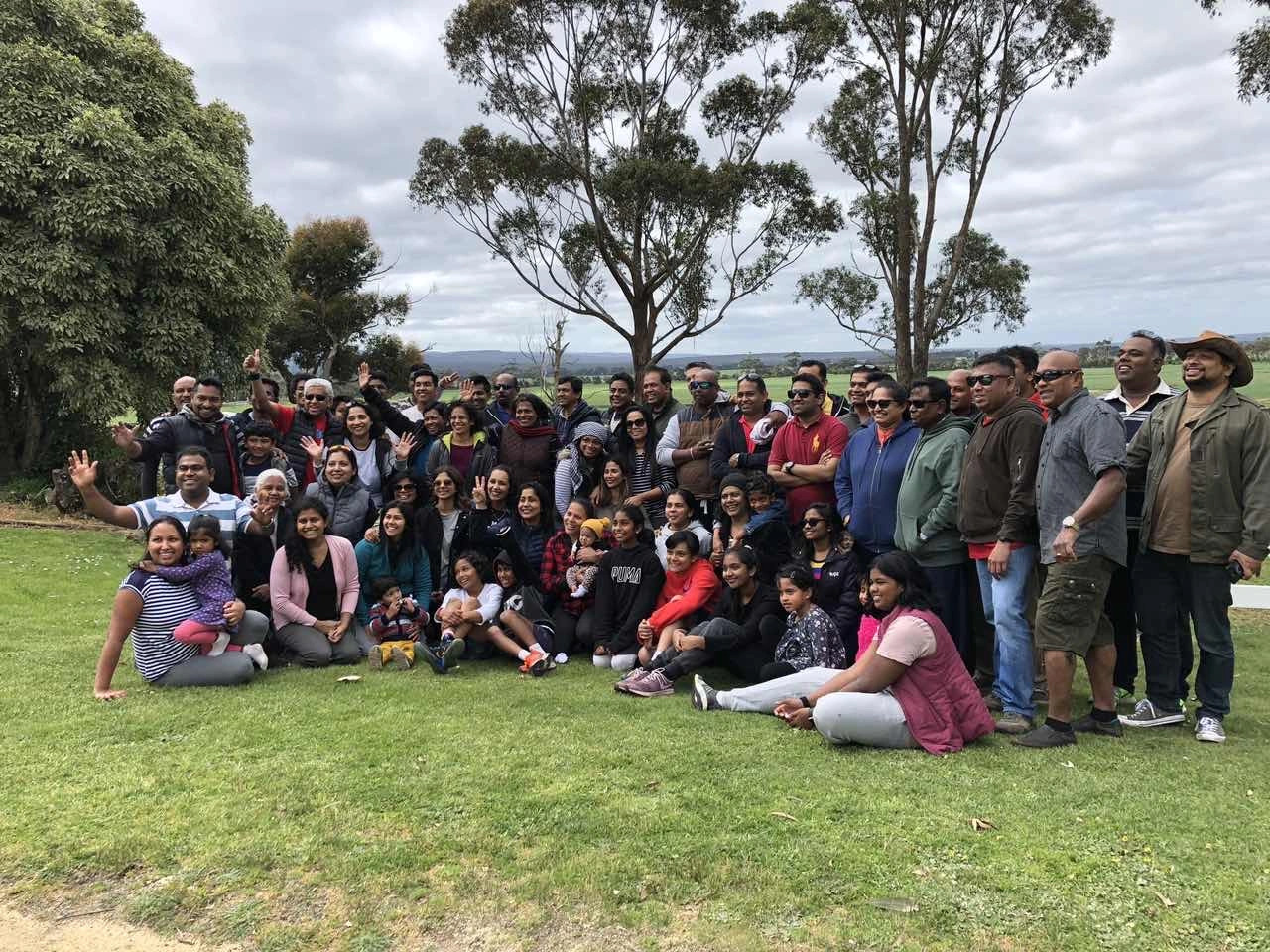 Annual Camping Trip
We are still planning and making decisions about our annual campign trip this year. We will inform you soon about this.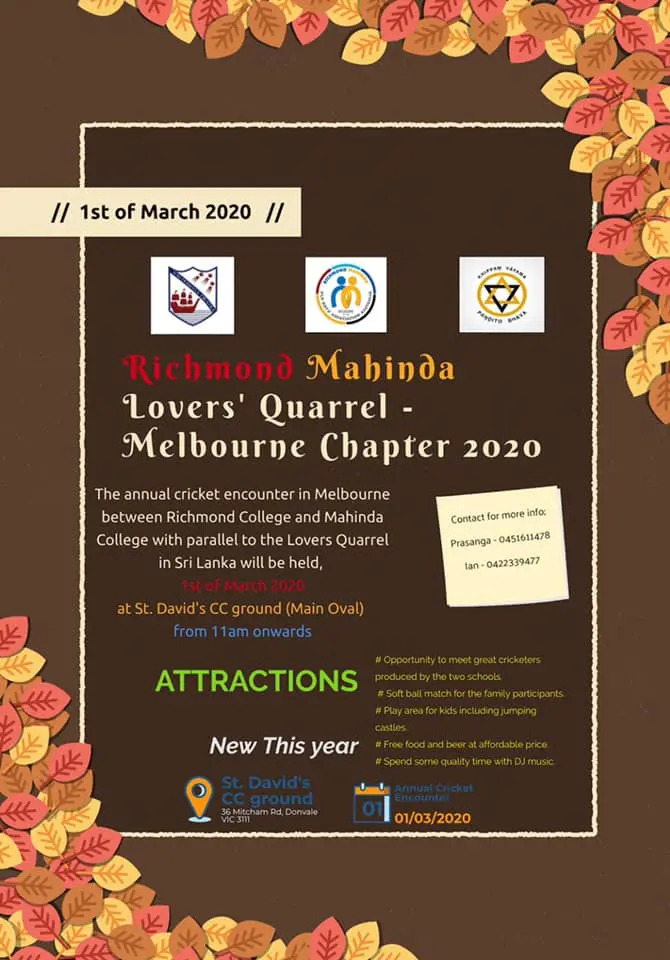 Annual Cricket Encounter 2020
RMOBA Lover's querrel will be held this year too. The annual crecket encounter in Melbourne between Richmond College and Mahinda College with parallel to the Lovers Quarrel in Sri Lanka has become a tradition now.
* Opportunity to meet great cricketers produced by the two schools.
* Soft ball match for teh family participants.
* Play area for kids including jumping castles.
* Free food and beer at affordable price.
* Spend some quality time with DJ music.
From 11AM onwards
St. David's CC ground (Main Oval)